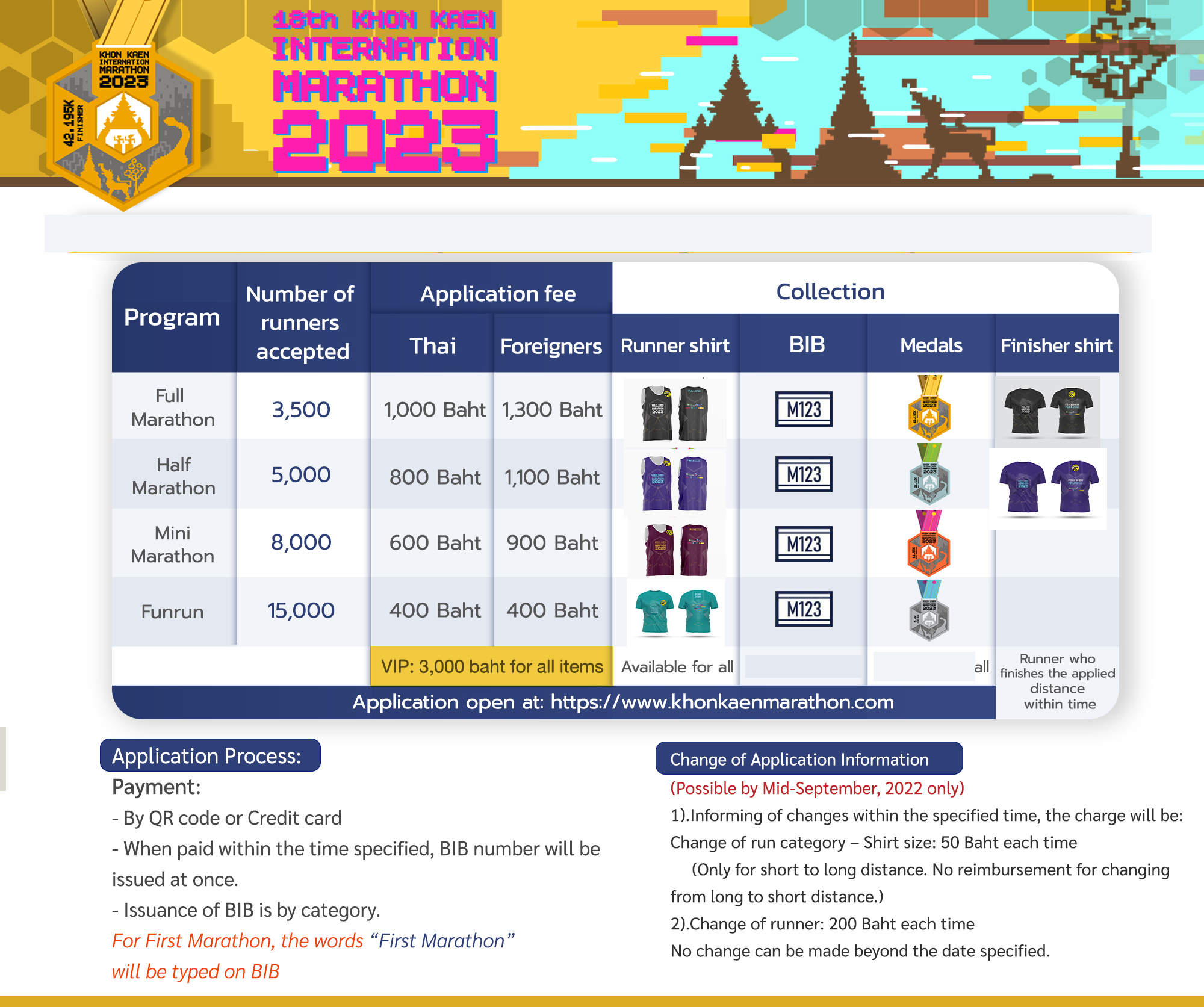 D-Day Registration
Khon Kaen Marathon 2023
Get yourself ready! Get your hands prepared!
The Great Event
Open for application, same time all over the world at:
🔸https://registration.khonkaenmarathon.com/
August 24, 2022 at 9:00 a.m.
For Elite and VIP runners
August 26, 2022 at 9:00 a.m.
For general runners
🔴 Follow-up the application details at Facebook Page: https://www.facebook.com/khonkaenmarathon
See you all at another legendary running in Khon Kaen
🔹Race Day ➡️ Jan. 28-29, 2023
🏃🏃‍♀🏃🏃‍♀
Elite Runners
Rights for Release: Block A
Same time application all over the world: Aug. 24, 2022 from 9:00 a.m. until Aug. 25, 2022 at 00:00 a.m..
Required statistics: Must be within the following time:
🏆Marathon Run
🚹 Male: 3.10 hours.
🚺 Female: 3.30 hours
🏆Half Marathon
🚹 Male: 1.30 hours.
🚺 Female: 1.50 hours
🏆Mini-Marathon
🚹 Male: 50 minutes.
🚺 Female: 60 minutes
Attach the proof, which must be from the running competition only (statistics obtained from rehearsal does not count) ❗️