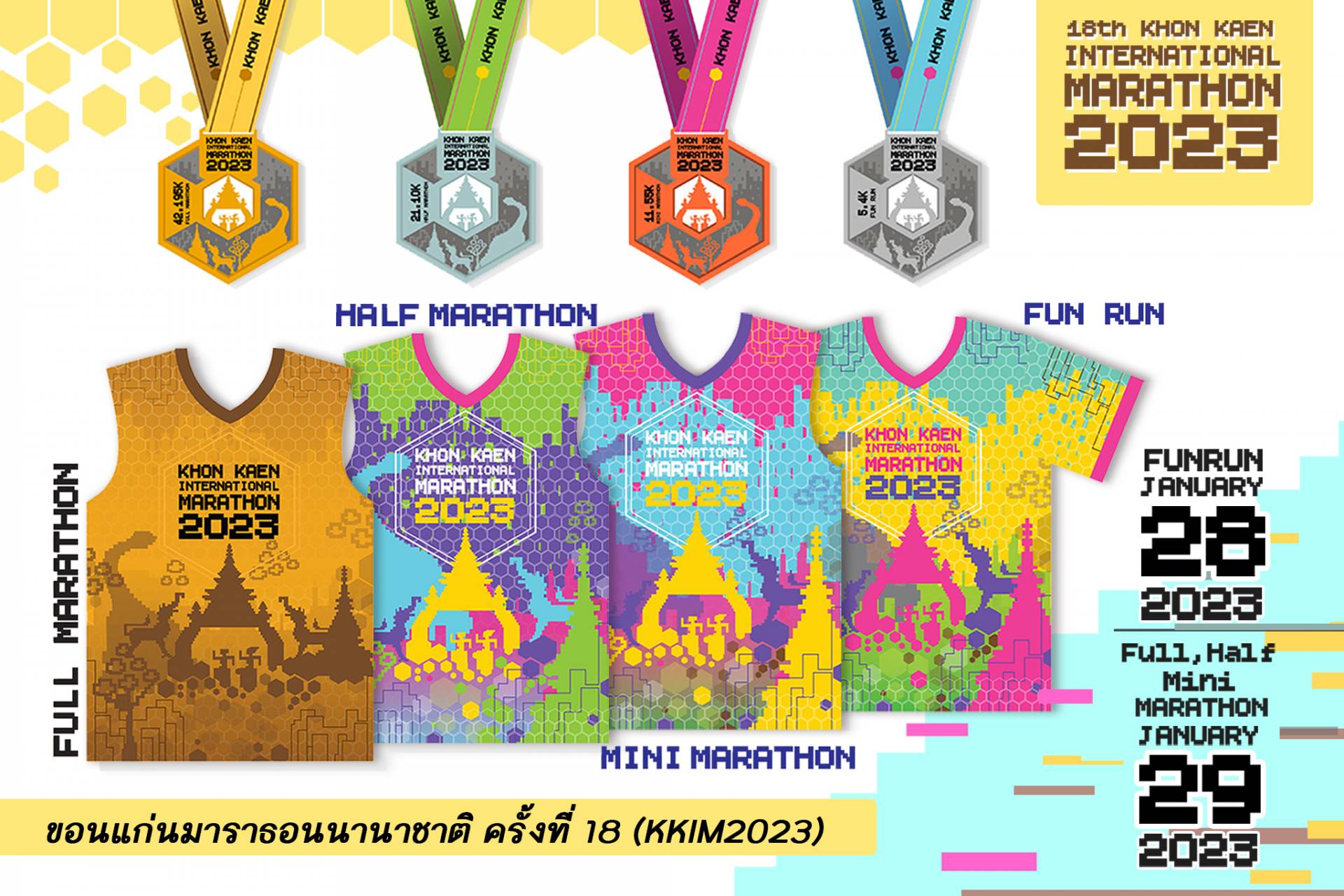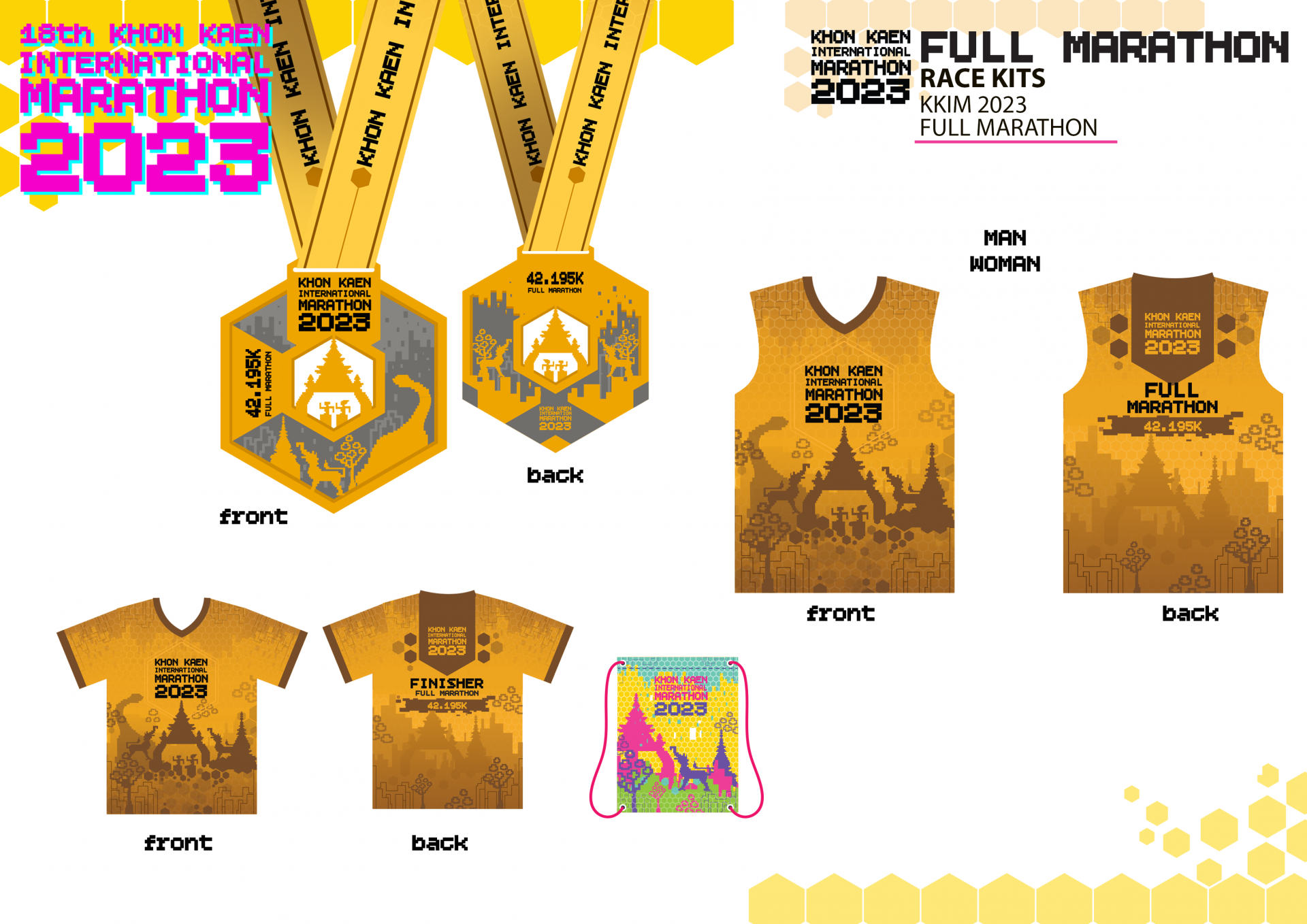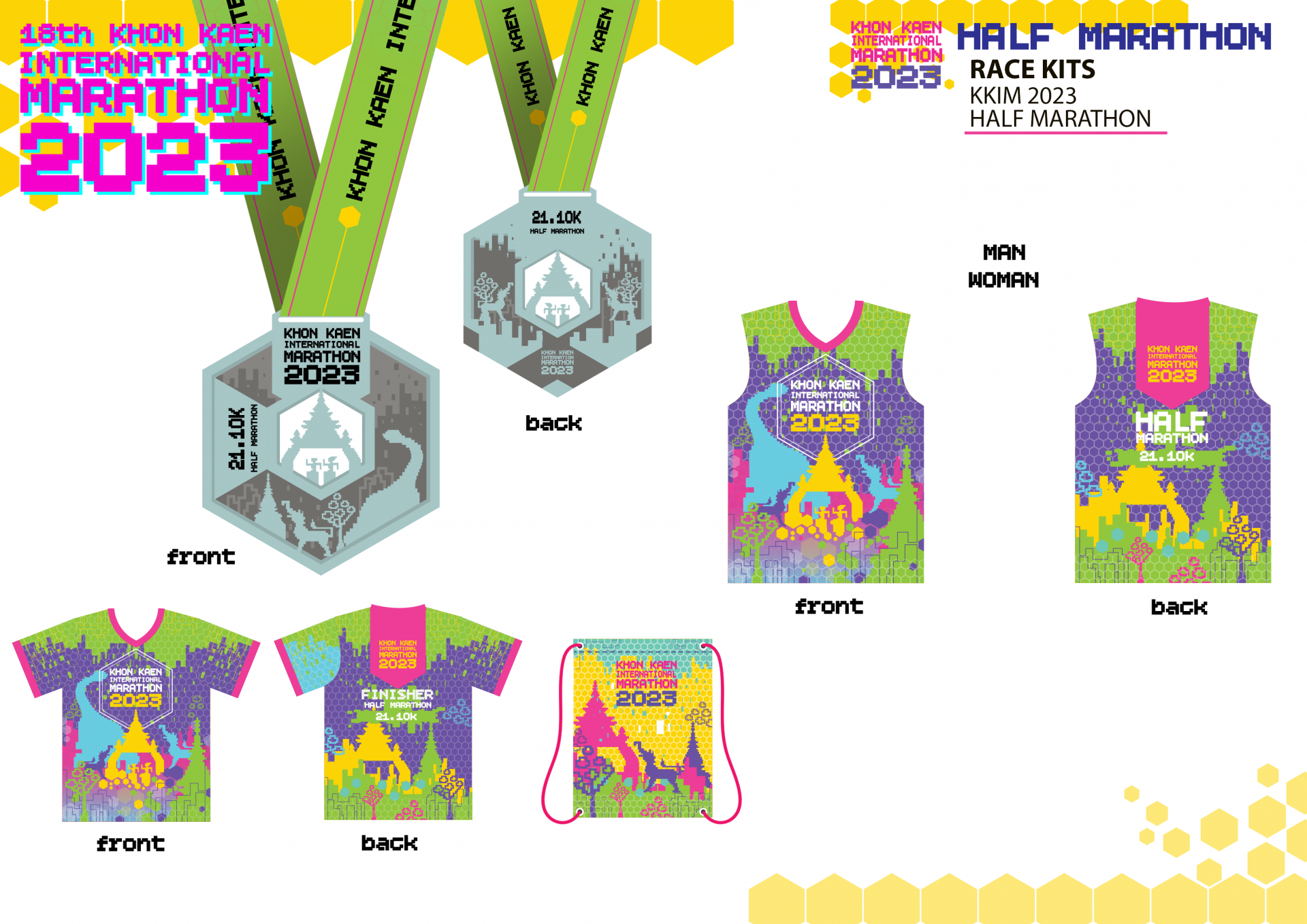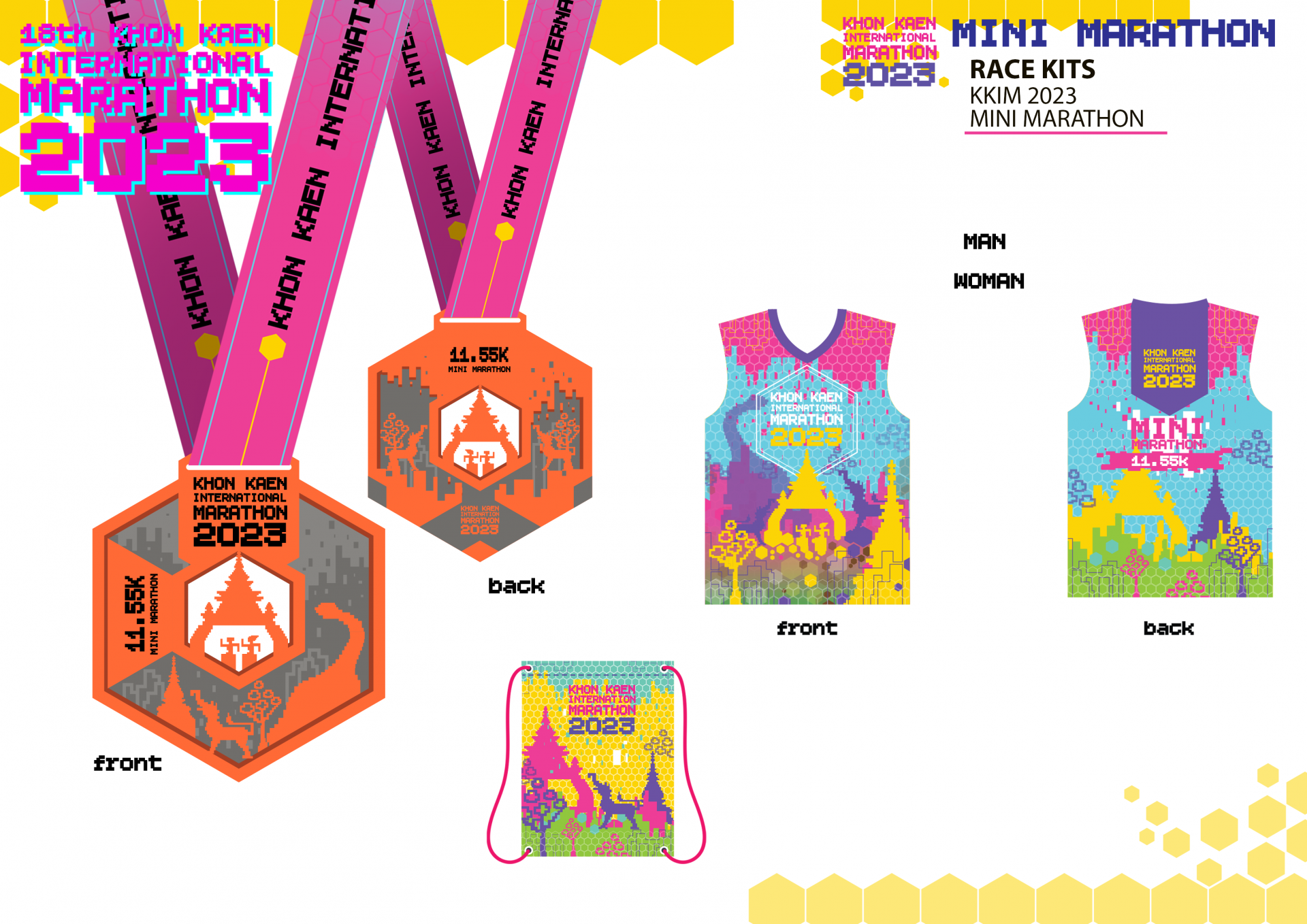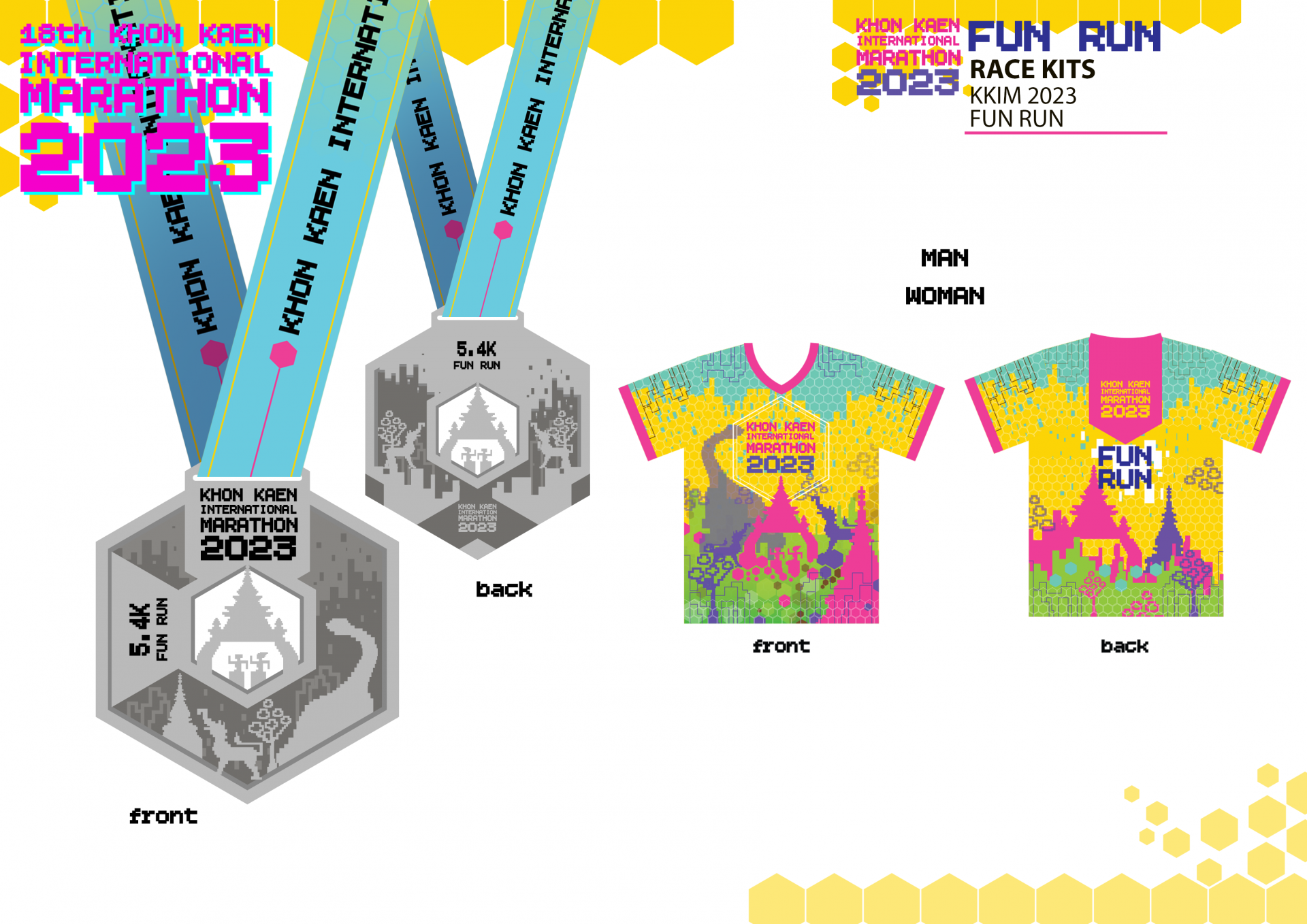 🏃🏃 Race Kits will be ready for booking: "18th Khon Kaen International Marathon" (KKIM 2023) for all 4 runs
Watch for your target run!
➡️ Full Marathon (42.195K)
➡️ Half Marathon (21.10K)
➡️ Mini Marathon (11.55K)
➡️ Fun Run (5.40K)
✨ This year, different colors will be applied according to the distance, and used in runner shirts, souvenirs, medals, neck straps, and cloth bags.
🔯 All designs will be modern to match the Metaverse and perfectly mixed with Isan culture.
🔯 Race Shirt and Finisher Shirt are made from comfortable material, suitable for short or long runs.
🔸 Online application will open in mid-August.
❗️ Make sure your Internet works well. Set the right time!
📌 Follow-up at: https://www.khonkaenmarathon.com
Or Facebook Page: @khonkaenmarathon