Race Kits will be ready for booking: "18th Khon Kaen International Marathon" (KKIM 2023) for all 4 runs
Watch for your target run!
Full Marathon (42.195K)
Half Marathon (21.10K)
Mini Marathon (11.55K)
Fun Run (5.40K)
This year, different colors will be applied according to the distance, and used in runner shirts, souvenirs, medals, neck straps, and cloth bags.
All designs will be modern to match the Metaverse and perfectly mixed with Isan culture.
Race Shirt and Finisher Shirt are made from comfortable material, suitable for short or long runs.
🔸How to get your BIB and souvenir
Date: January 27-28, 2023 from 10:00 a.m. to 7.00 p.m.
Place: The Golden Jubilee Convention Center, Khon Kaen University
🔸Be ready to show the following:
1) If you show up by yourself:
– A copy of your ID card or an officially issued document
2) If someone is taking it for you:
– The person must show a copy of the runner's ID card or an officially issued document and the runner's phone number.
⚠️ A phone image of the copy of ID (or a certified document) is acceptable.
Follow-up at:
https://www.khonkaenmarathon.com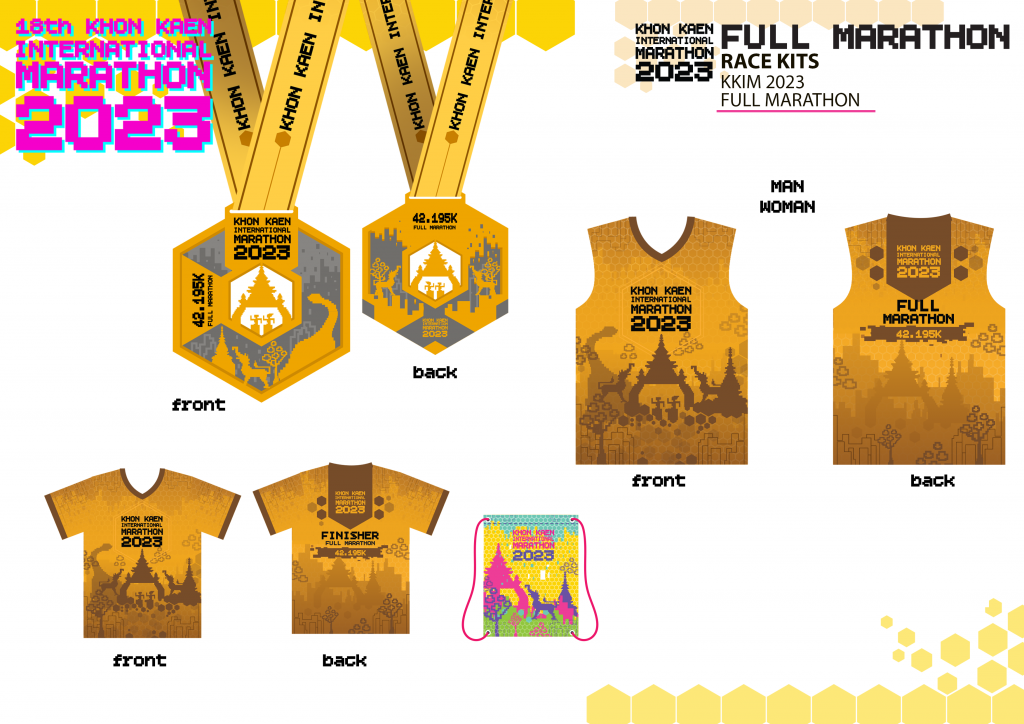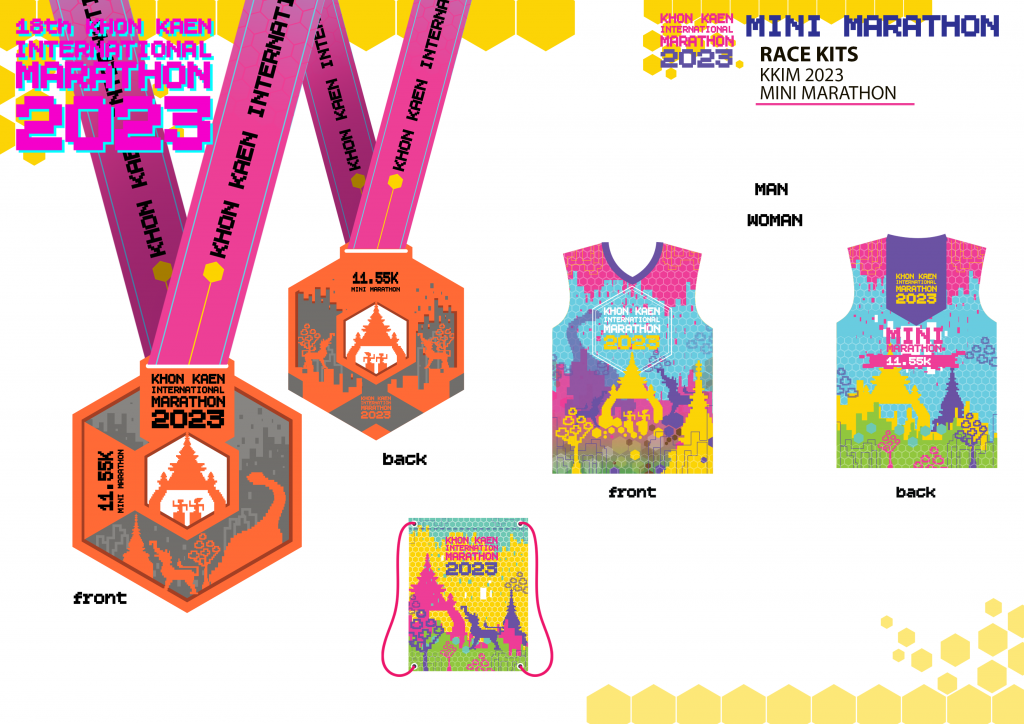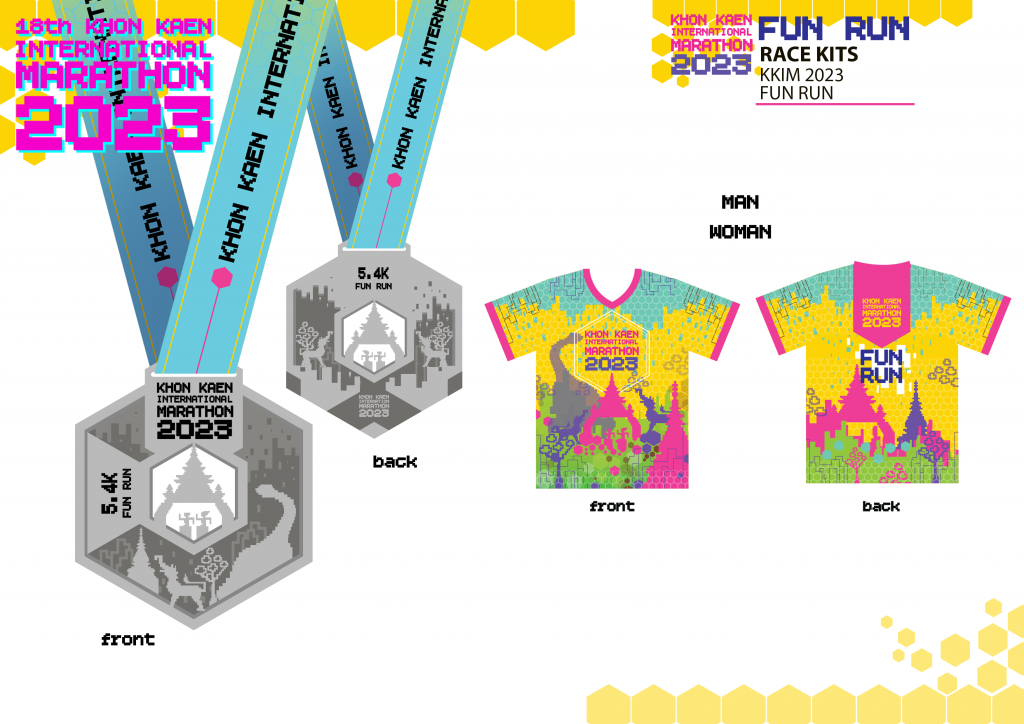 Man singlet

Woman singlet

Shirt size/Singlet size
Chest width (inch)
Length (inch)
Shirt size/Singlet size
Chest width (inch)
Length (inch)
2XS
32
24
2XS
32
23
XS
34
25
XS
34
24
S
36
26
S
36
25
M
38
27
M
38
26
L
40
28
L
40
27
XL
42
29
XL
42
28
2XL
44
30
2XL
44
29
3XL
46
31
3XL
46
30
4XL
50
33
4XL
50
31